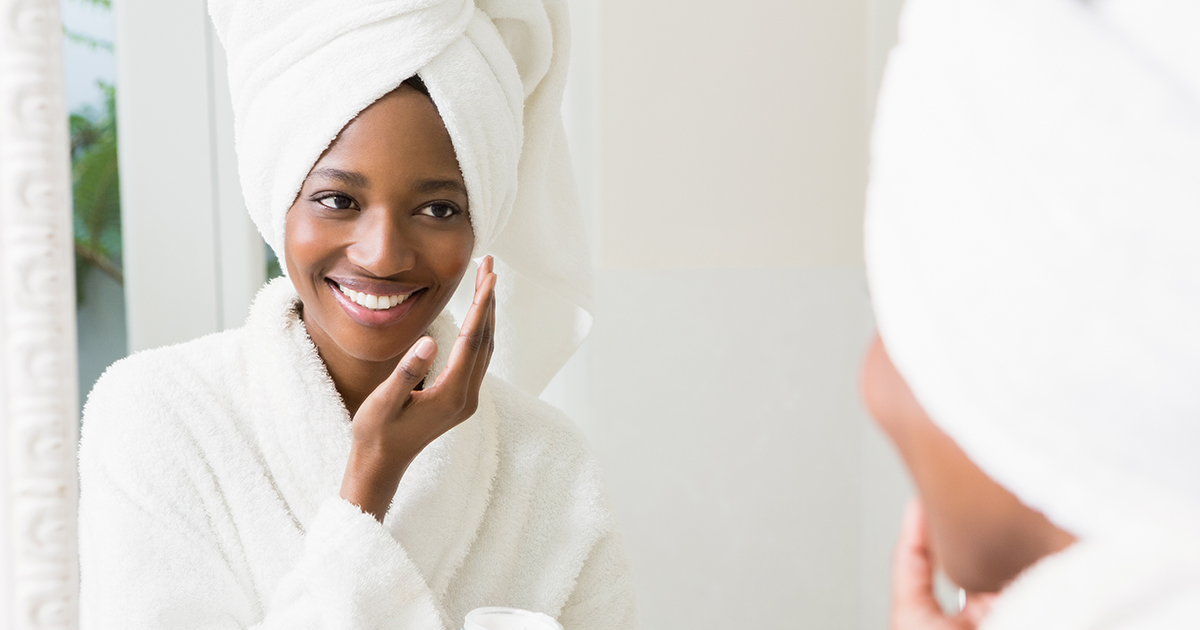 A new spin on the 'cleanse, moisturise & tone' rule.

This was one of the first beauty 'rules' you learned. But over the past few years, you've probably been hearing more and more about night creams. It makes sense – your skin has different needs while you're sleeping. After a long day at work, sitting under an air conditioner, a furrowed brow thanks to a demanding boss… your skin needs a little extra love.

But a day cream? Isn't that just a moisturiser? Well, technically, yes. We need to make a clear distinction. While you might have a 'universal' moisturiser, the bottle you use morning, afternoon and night, a day cream is just for the morning. It goes on every part of your body, too.

Don't worry if you're one of those ladies who just have one bottle of lotion. Maybe you found one you loved and it worked for your skin. Why would you bother doubling up the process with a day cream and a night version?

Even for the product-hoarding, beauty-loving gal, having one moisturiser (day cream) that works will satisfy her. But, the way we see it, your face will have different requirements compared to say, your legs. The time of the day matters, too.

Day cream: It's not just about moisturising.

A regular moisturiser is designed to hydrate. While a product like our day cream has a curated range of anti-ageing ingredients that help fight lines and wrinkles. Antioxidants, peptides and plant extracts give our day cream its strength, as it doubles as a skin protector and 'time eraser.'

This day cream works to inhibit free radical damage and mimics the skin's natural, age-fighting properties. It binds moisture to the face, while still giving being lightweight, so it won't affect the beauty products you apply. Fine lines, redness, enlarged pores, sagginess and uneven skin texture, won't be as visible with regular use of this day cream.

To maximise the effects of this anti-ageing day cream, it's best to pair it with the night product. Give your skin the protection it needs with a botanical day cream, rather than a simple moisturiser that doesn't serve you beyond the basics of hydration.

Our day cream, for example, has a patented extract and powerful antioxidant from oleander and aloe vera. It helps to reduce lines, wrinkles and 'stress marks' even while you work. Peptide blend delivers your natural collagen production, as does COQ10. Green tea guards against environmental damage and vitamin E is your natural sun protector. Even if you're using this day cream (or any product for that matter), always wear sunscreen.

Your skin needs to do more than avoid dryness. A botanically-based anti-ageing day cream like ours will empower your skin and keep it as youthful as naturally possible. Don't forget to replace it for the night bottle when you're washing up before bed.

Try this duo for a month and you'll see what a 'moisturiser' should really do.