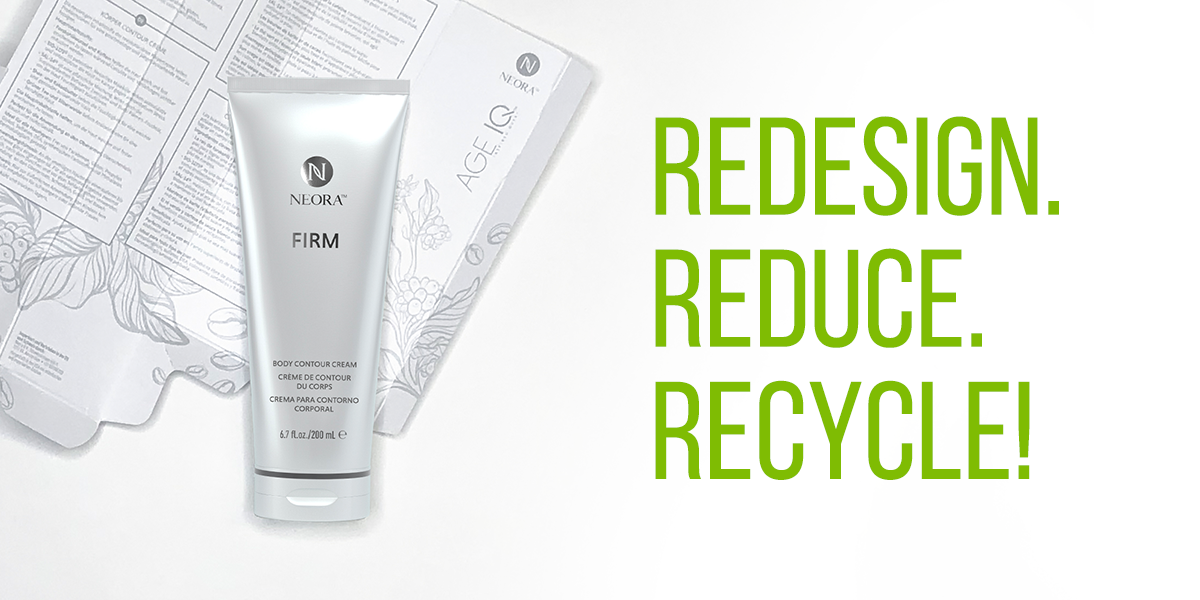 Neora Cares About the Environment.
As we moved into the New Era of Neora–a complete reimagining of our brand–we intensified our effort to reduce our carbon footprint. We started by creating an official Green Policy Statement:
"Neora believes caring for the environment is an essential part of our commitment to help people look, feel and live better. Neora is committed to the wellbeing of the planet through sustainable packaging, recycling and conscientious sourcing practices."
We took advantage of our rebranding to revisit our packaging. It was the perfect opportunity to reduce waste and find ways to be more environmentally friendly.
A 50% Paper Reduction in Skincare and EHT Packaging!
Our biggest opportunity was in our skincare and EHT® Brain Formula wellness supplement packaging. We converted from three-part product boxes to origami-style product boxes when possible. By changing from three-part boxes and their paper inserts to no-glue boxes with the product information printed on the inside, we reduced our paper use by 50%. And, because the new packaging doesn't require glue, that meant we needed one less processing machine, which further reduced our carbon footprint. The Youth Factor tablet box was also redesigned to use less paper, as well. The best part? Neora packaging is still beautiful and luxurious, appropriate for a prestige line like Neora–and the origami-style packaging makes you feel like you're opening a lovely gift whenever you break out a new product.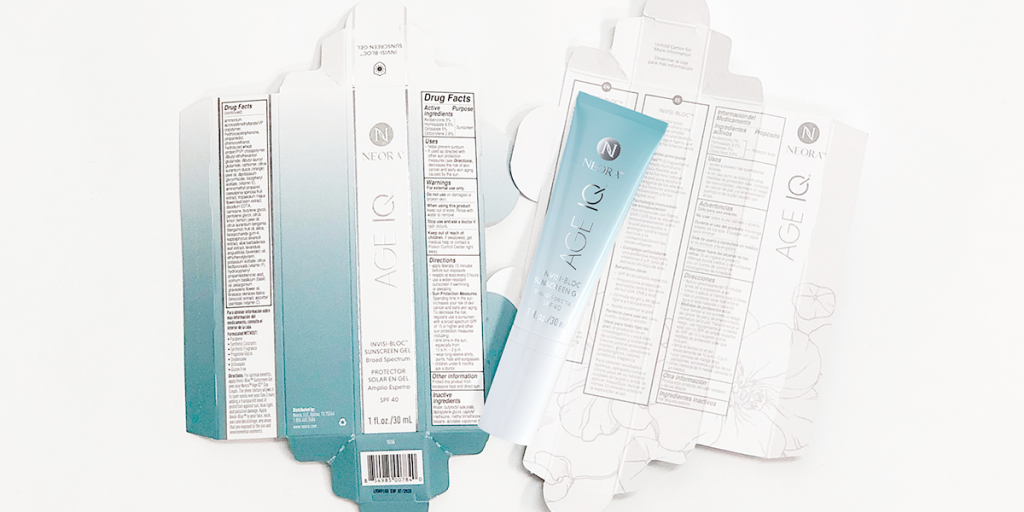 Making It Easier to Recycle
Recycling can be complicated. We created simple Recycling Guides for our Brand Partners to use and share that show which parts of our products' packaging–bottles, tubes, jars, pumps, lids, boxes, etc.–are recyclable, and which are not. We're adding them as we add new products and update packaging. Of course, we're always striving to use more packaging that recycles, and we work with our sourcing partners to find more eco-friendly solutions as they become available.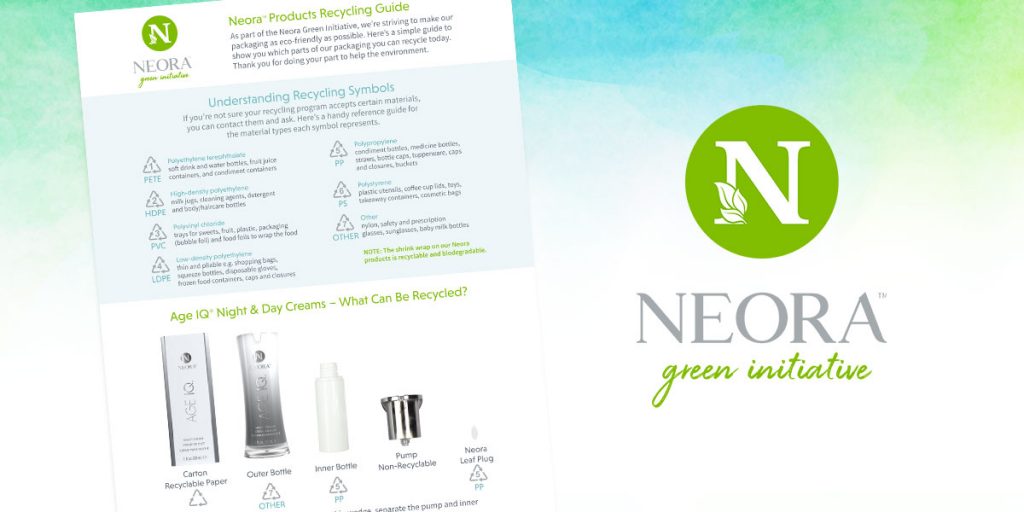 A Culture of Caring at Neora Headquarters
Our new headquarters is not only beautiful, but it's also green! A new Neora Green Team was formed, and we've implemented many changes. We've improved our office recycling program, extending it well beyond white paper, to include plastics 1-7, aluminium cans, tin cans, plastic water bottles, batteries and a much broader variety of paper. Our new coffee system uses biodegradable pods, and we've even paid attention to the little things, like replacing individual creamers with one, large bottle. We've changed from paper cups and plastic utensils (most of which were not recyclable) to reusable plates, mugs and silverware. And, we use LED lights with dimmer switches throughout the office. We're also working to educate the home team about recycling in the community and ways they can recycle better at home. When we moved to our new office, each employee was welcomed with a "goody bag" which included a refillable water bottle, a Live Happy mug, a stainless-steel straw and more to promote and support our enhanced corporate green goals to reduce waste.
We Believe in Doing Our Part
We're excited by the steps we've taken to make Neora more eco-friendly, and although we know that there's still much to do, we're looking forward to taking even more steps to reduce our carbon footprint in the future!