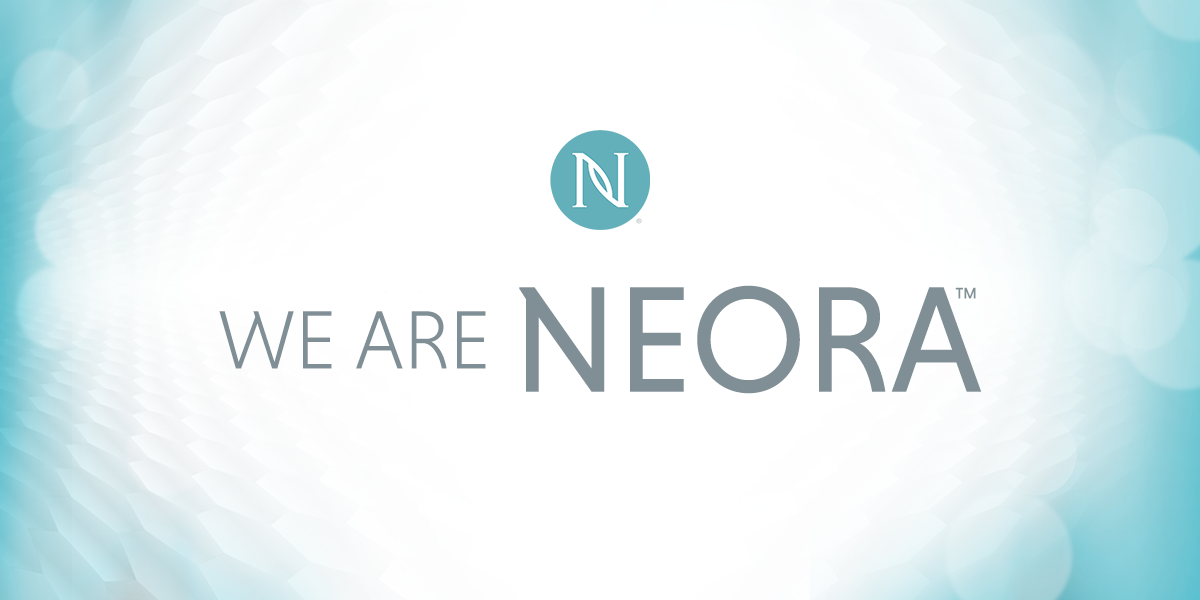 We Are Neora™ – Welcome to the New Era
Say hello to an enlightened approach to anti-ageing that has never been done before.
Say hello to a new era in holistic skincare and wellness.
Say hello to an incomparable business opportunity.
Say hello to the vehicle for changing countless lives.
Say hello to Neora.

A New Beginning
February 1, 2019 launches the complete reimagining of our brand. We're taking the best of Neora International's seven years of phenomenal growth and success and moving forward into an even brighter future of unlimited possibilities to look, feel and live better. Transformation is at the very heart of our mission – Make People Better – so it's only natural that we couldn't accept "good enough," that we had to challenge the comfort of status quo. We are innovators. We are agents of change. We are dream chasers. We are Neora.

A New Name
The beautiful name, Neora, represents our evolution into a new era of an even better brand. This name best encompasses our company's growth as we continue to expand globally and broaden our range of holistic, innovative, age-fighting skincare and wellness products.

A New Look
Not only do Neora products have an updated modern and sophisticated look, Neora is repackaging our products using recyclable options when possible, and reducing the amount of packaging to help reduce our carbon footprint. As a company that relies on and values nature to help create our powerfully effective products, it's important to us that we continue to strive to become as eco-friendly as possible.

A New Opportunity
Perhaps one of the most exciting changes Neora brings is our revolutionary new compensation plan. This plan was developed as a collaboration between Neora's top company executives and a group of the most renowned experts on compensation plans in the industry. This new business model richly rewards Brand Partners' efforts, and encourages them to build their business and grow their customer base. You won't find the "gotchas" that exist in many compensation plans. Whether you only have a few hours to devote to growing your business or are dedicated to it full-time, Neora's compensation plan accommodates you where you are and is designed to help you succeed with your individual goals. You are in the driver's seat.

A New Attitude
Our vision has always been about Making People Better, through our age-fighting skincare and wellness products, as well as through our opportunity. We've always believed in helping people look better, feel better and live better. With the launch of Neora, our commitment and dedication has never been stronger. We're so excited at what the future holds for Neora, and we can't wait for you to join us on this journey as part of the Neora Family.