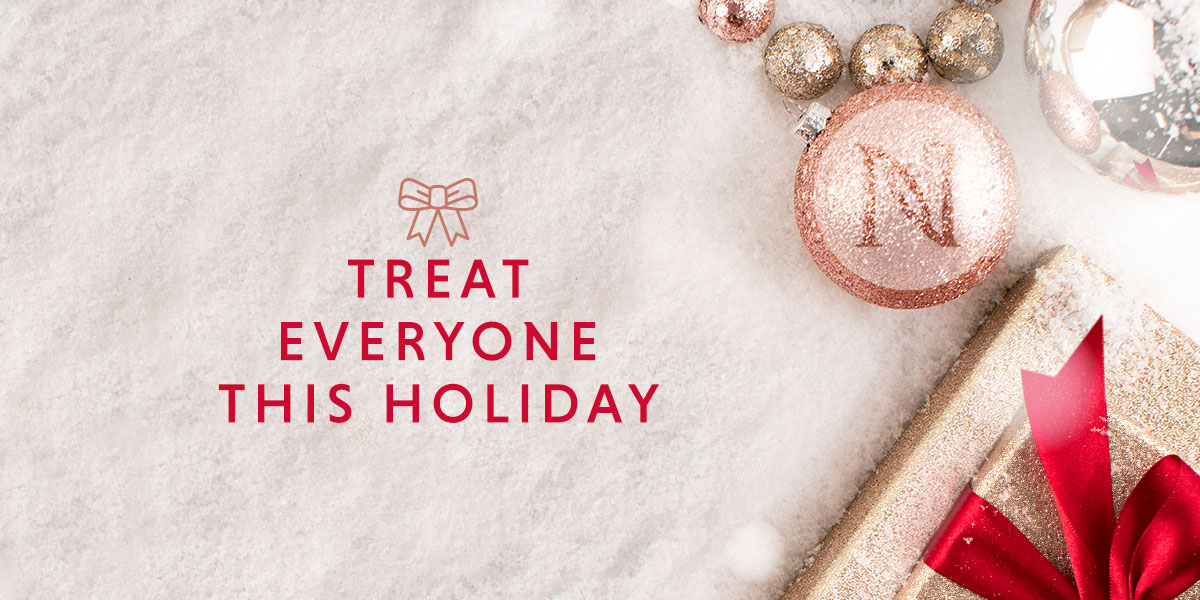 This is the Year You Wow Them!
You love your family and you treasure your friends. Every year you vow this will be the holiday you find the perfect gifts for the most cherished people on your list. No more gift cards, you promise yourself. You scour the net, browse sites for days, run all over town and still you don't feel like you've found "just the thing." You don't want to give them something that will be put away and forgotten; you want to give them gifts they'll still be enjoying long after the holidays are over.
Neora has ideas for everyone on your list – prestige skincare and wellness products formulated using a combination of state-of-the-art innovative, scientific discoveries and clean, natural breakthrough ingredients. Give the gift of younger-looking skin.
Age IQ® Night and Day Creams
Both products do amazing work on their own, but together our Night and Day Combo works around the clock to act as the perfect cornerstone of any regimen. They're clinically proven to address all the major signs of ageing – including reducing the appearance of wrinkles and enlarged pores, helping to improve skin firmness, elasticity, brightness and clarity, and helping facial contours appear more youthful.
Age IQ® Eye Serum and Eye-V® Moisture Boost Hydrogel Patches
The eyes are one of the first places fine lines and wrinkles appear. You can't go wrong with a gift that helps fight the signs of ageing in the eye area. Eye Serum targets the appearance of puffiness, dark circles and wrinkles to reveal smoother, healthier-looking skin around your eyes. And, for a spa-like treatment, Eye-V Patches deliver intense hydration and ingredients that help brighten, firm and reduce the appearance of puffiness and fine lines in the delicate eye area. There are five pairs of patches in each box, so they make perfect stocking stuffers, too!
IllumaBoost® Brightening & Shield
Our IllumaBoost brightening serum is a great product for anyone, but people on your list who are already dedicated to their skincare will especially love the boost it gives their routine. They simply add a few pumps to their existing products, like Night and Day Creams, and even foundation. It works to brighten and hydrate the skin and helps guard against environmental stressors.
Firm Body Contour Cream
No matter how much a person works out or watches what they eat, they're still likely to have some areas they're battling. So, Firm is another great choice for anyone on your list. It helps tighten and tone the appearance of problem areas and works to improve the appearance of cellulite and dimpled skin for a smoother, more youthful-looking body.
EHT® Brain Formula
Talk about a smart gift, EHT is a groundbreaking supplement that includes the exclusive and patented EHT extract that supports better cognitive function and overall brain health.* ** The formula is further fortified with other key ingredients, including vitamins B6, B12, D, magnesium, selenium, huperzine-A and alpha lipoic acid. EHT gives new meaning to the idea of a thoughtful gift.
The Gift of Transformation
Put these thoughtful, transformative gifts under the tree, and the lucky people on your list can be looking and feeling better well into the New Year!*
**Source: Signum Biosciences Research.