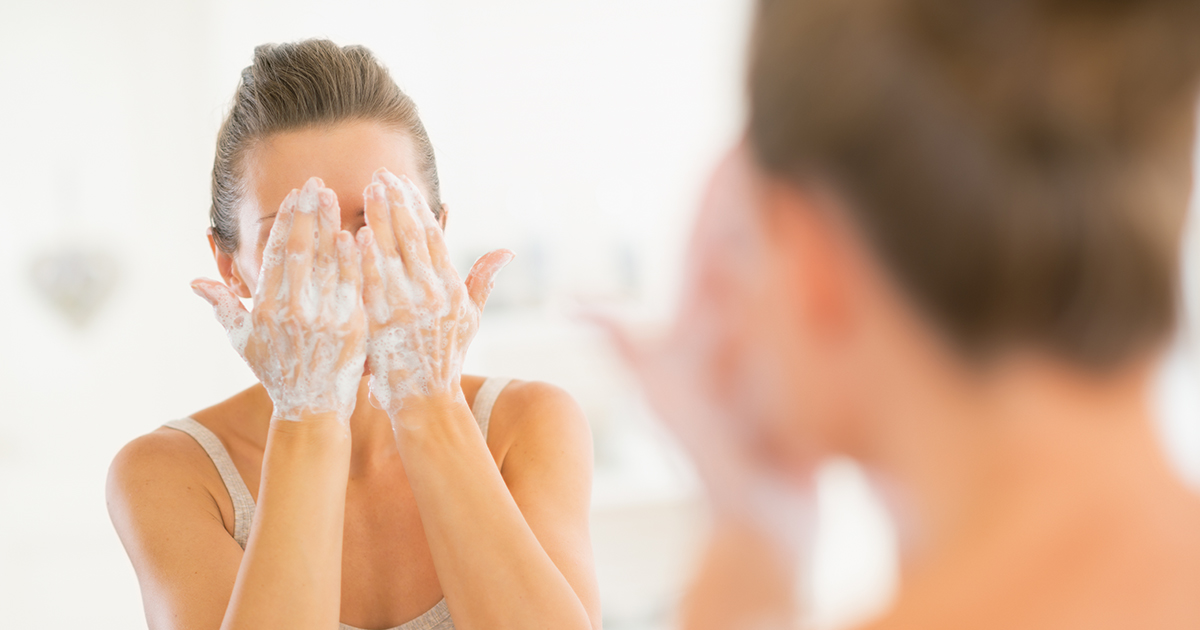 When your skin has a mind of its own.

An oily complexion is one of the hardest to manage. It feels like a second after you apply facewash, your skin is oily again. And there's absolutely no way a moisturiser won't leave that greasy feel.

So, what do you do? For starters, don't stress. You're not going to have to battle a face full of acne. You just need to educate yourself about the facewash (and moisturiser) ingredients that don't work for your skin… along with the ones that do.

In fact, your facewash is probably the most important product in your skincare range. A good facewash will remove that oily residue after a long day, priming your skin for the restorative moisturiser.

You've also got to understand one thing…

Oily skin is a healthy condition. Your complexion may only be oily on the surface, not underneath. The sebum composition of an oily complexion usually lacks a natural oil, linoleic acid.

Having oily skin is actually a good thing if you know how to manage it with a good facewash. There have been many studies that show facewash products with oil-stripping ingredients aren't long-lasting. A few hours after application, oiliness returns. And with continual use, these harmful facewash ingredients can damage the skin.

Your oily skin will turn flaky and dry, especially with facewash ingredients like alcohol and sodium lauryl or laureth sulphate. There are three types of facewash ingredients that you should avoid using if you have an oily complexion.

They are:

Ingredients that strip skin of its natural oils (e.g. alcohol)
Oils with a high level of oleic acid
Occlusive ingredients
Oleic acid & occlusive ingredients, try to avoid them in your facewash.

There's a big difference between oils derived from vegetables, fruits and nuts. Oleic acid has high levels of fat and tends to sit heavily on the skin (even if applied via a facewash).

Be careful of oils sourced from hazelnut, sunflower and camellia. In its place, you can use oils high in linolenic acid or alpha-linolenic acid. They often lack in people with an oily skin type. So, look for ingredients in your facewash such as:

Rosehip
Evening primrose
Hemp seed
Grapeseed
FYI, our Age IQ Double Cleansing facewash (and other products in our skincare range) have these natural ingredients.

Also, be careful of occlusives, a type of ingredient that forms a 'second skin'. In other words, they form a seal to prevent hydration evaporating from external influences. And while great for dry skin, it's not so useful for greasy complexions.

Be careful of occlusives in both your facewash and moisturiser. They usually include heavy ingredients like mineral oil, beeswax and vegetable waxes.

Don't feel defeated if you have oily skin every day. Our Ag IQ Double Cleansing facewash is designed for your complexion. You'll see how it cleans, clears and restores your beautiful face.