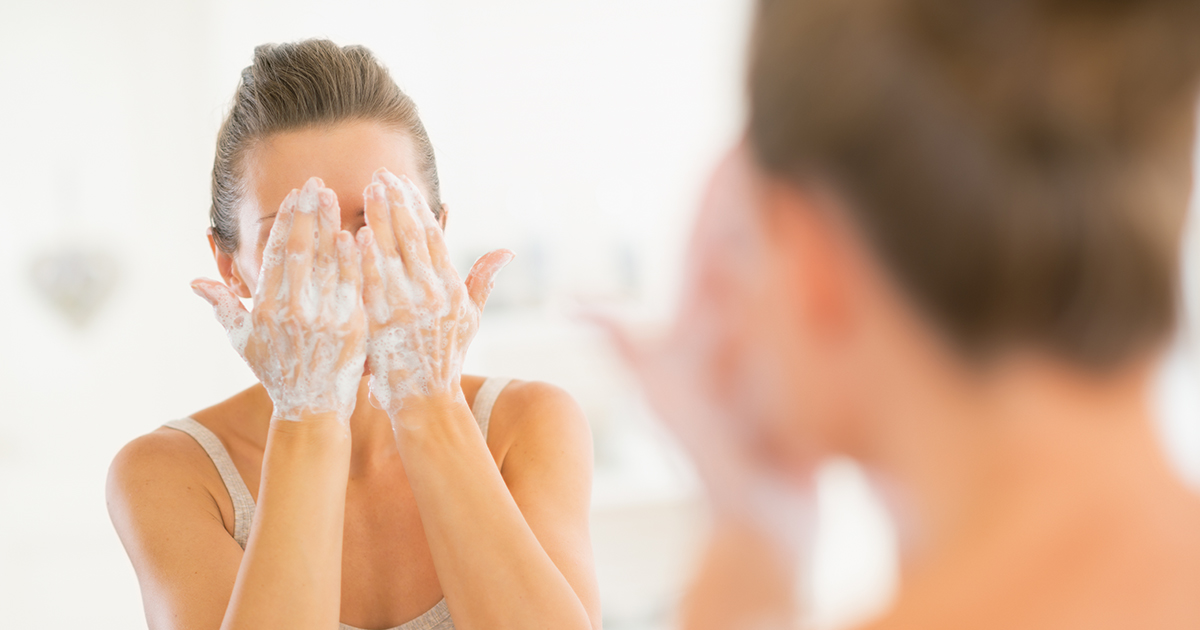 Do this, to perfect your entire beauty routine

Facewash is the underdog of skincare routines. Maybe it's because it doesn't stay on our skin for long, as we splash it off with water, seconds later. But, a face wash is the important precursor for moisturiser. And, for us ladies who love to doll ourselves up and get creative with our makeup, a quality cleanser will make sure our skin is residue-free.

Like we always say, start checking what's in your face wash. If you spot parabens, phthalates or fragrances in the ingredients list, it's time to switch your face wash – even if you don't see any side effects (yet).

There are a few ingredients that will have your skin glowing, even before you lather it with moisturiser. Coconut oil will balance out the natural oils and give it that holiday-fresh look. Don't worry, it won't make your skin greasy. Essential oils, like tea tree oil, supplies natural antibacterial remedies to help treat troublesome skin. These botanical scents awaken you as you use the face wash, especially on those early mornings.

Aloe vera offers miraculous skin-healing properties, just like it does post-sunburn. This is another face wash ingredient to look for. Fruit extracts also offer a plethora of powerful antioxidants that purify and rejuvenate the skin. Some of the best face wash products on the market help achieve that natural glow by incorporating botanical extracts.

For that natural pre-coffee glow, use a face wash with vitamin C in it. For anti-ageing, vitamin A is a face wash must-have, as well as hyaluronic and salicylic acids for deep nourishment. Jojoba oil aids in the healing of scars, dermatitis and wrinkles. It's particularly beneficial for protecting the skin, providing moisture control. You'll find this ingredient in face wash products, among other natural solutions.

Lemon essential oil minimises acne breakouts by opening up the pores and brightening the skin during this process. Use lemon in your face wash, then move to a freshly squeezed lemon juice for your insides.

Avocado offers maximum moisture and a healthy dose of vitamin A, D and E. It's a natural collagen booster and treats inflammation simultaneously. Why not get a little creative on your Sunday's off and whip up a DIY avocado face mask? Add honey and essential oils to achieve that luminous, dewy complexion. Just be sure to wash it off with a quality face wash, of course.

Speaking of which, you'll enjoy our double-acting face wash. It goes on as oil, so that you can massage deep into your cheeks and forehead, pre-water. Then, with a couple of splashes it transforms into a milky lather. This intentional two-step process removes oil-based impurities and moisturises the face, before you apply cream. The combination of natural ingredients like clary sage oil, coconut-derived surfactants and glycerin, are hand-picked by our scientists – each serving a distinct purpose for the face wash.

Fresh faced, with uplifting summery scent… all before your first cup of coffee. They'll wonder how you do it.