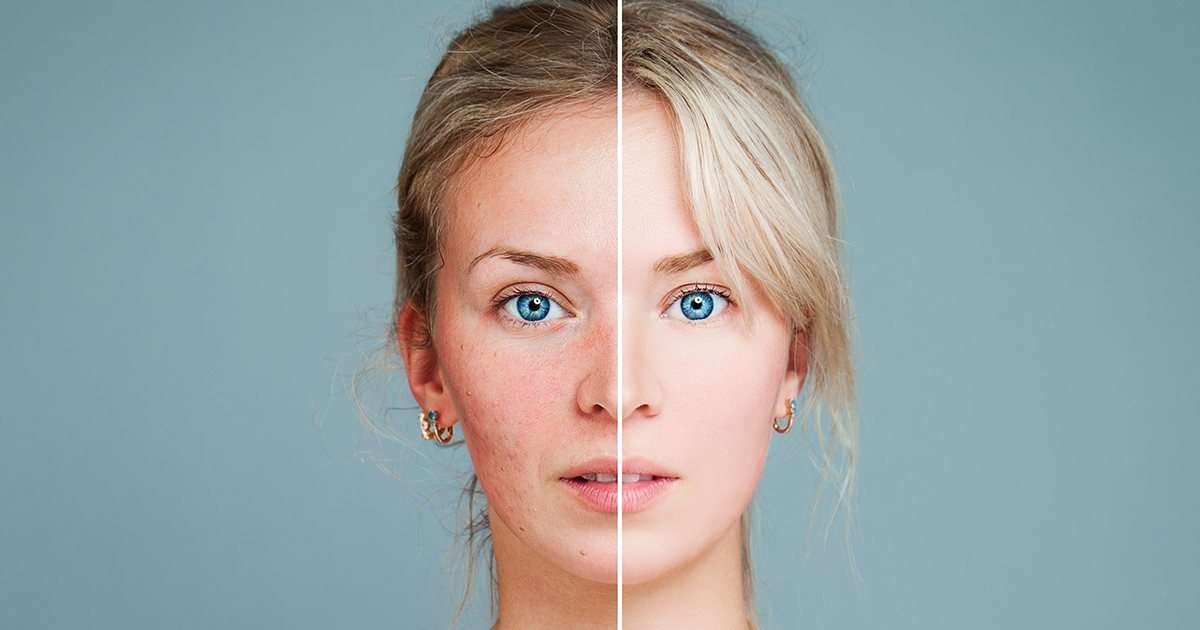 Prevent those pesky pimples. This moisturiser doubles as your 'acne treatment.'

Those deep, red pimples seem to just 'know' when you've got an important event coming up. You wake up and there it is, that big spot. You can't stop looking at it and no amount of product is going to conceal it. We've all been here, ladies.

Whatever you do, please don't reach for the quick-fix acne treatment. You know the product we're talking about. These acne treatments come in a small bottle and basically dry out your skin. As anti-ageing advocates, you know that dehydration is a leading cause of wrinkles. So, that's one reason to avoid acne treatments.

The harsh, damaging chemical approach…

The real issue with acne treatments is what's in them. The main ingredient in acne treatments that comes to mind? Benzoyl peroxide. It's designed to reduce bacteria in the pore, so it works to minimise inflammation within the blemish. But don't pick up the acne treatment just yet. This dangerous ingredient can also lead to peeling, dryness and a burning sensation. Acne treatments take a harsh, skin-damaging approach.

There have been plenty of studies that show the detrimental effect of acne treatments with benzoyl peroxide in it. While our botanical, skin-empowering products help to reduce the formation of free radicals, this ingredient does the opposite – causing oxidative stress on cells and damage to DNA. Yes, you know this leads to wrinkles but, even more alarmingly, it can result in cancer.

Benzoyl peroxide has been labelled the 'tumour promotor.' So, girls, we know that pimple can feel like the end of the world, but it's not. Avoid using these harmful acne treatments at all costs.

Or, the natural alternative to 'acne treatments'.

Instead of taking a reactive approach with an acne treatment, invest in quality skincare that'll prevent the formation of pimples. By using products like Neora's Age IQ moisturiser set, hopefully you'll never be tempted to use acne treatments again. One, because you won't need to, and two, because you'll realise just how bad they feel on your skin.

We use botanically powerful ingredients that don't perform as an acne treatment, but rather, an acne preventer – such as willow bark extract, green tea and aloe vera.

Age IQ aims to empower your skin, not damage it. You know the saying, prevention is better than cure. And this is the approach we take with Age IQ. This anti-ageing blend also targets discolouration and uneven skin tone, so it'll also help reduce old acne scars.
Try Age IQ under our 30-day guarantee program and see how it transforms your skin. Get ready to throw away any old acne treatments and make room on your bathroom shelf for this new skin staple.