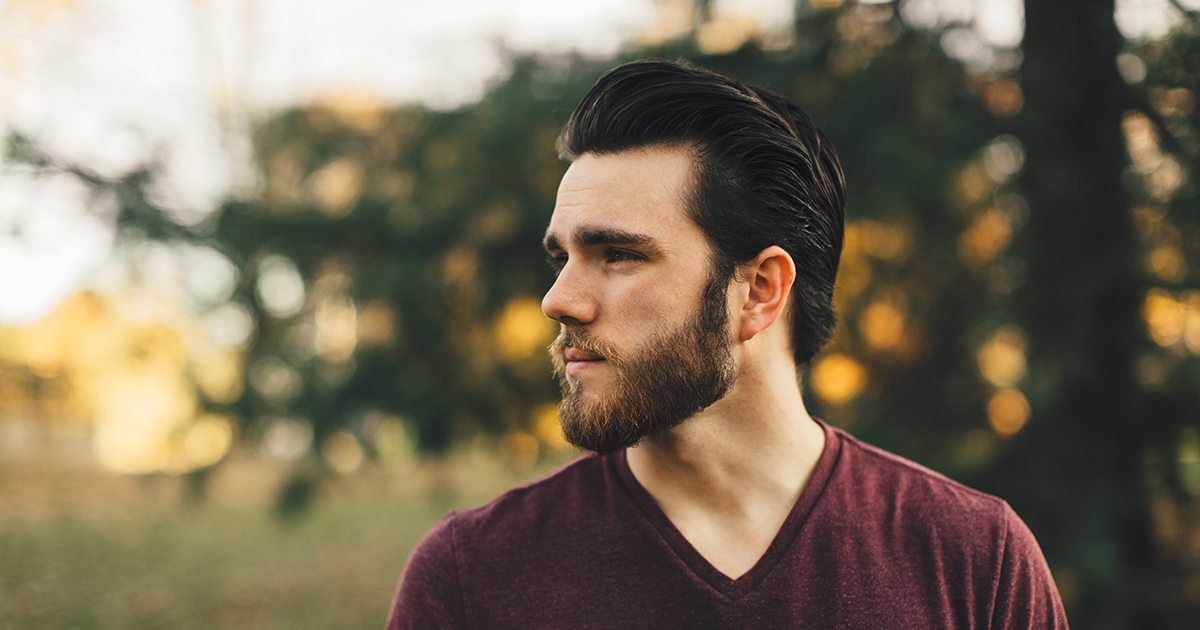 Guys. Guess what's sexier than scruff?

Put your bearded man in a group with his friends and chances are, he'll impress more than a few.

It goes something like, "Mate, I wish I could grow a beard like that." He smirks, stroking his 12 months of patient cultivation. The last thing he's thinking of is men's skincare.

There's no denying that there's still a stigma surrounding men's skincare – that moisturisers and serums are 'what women use.' Add a beard into the mix and there's even less reason to use men's skincare. Half of their face is covered in hair.

Our darling hubbies, brothers, fathers and mates are guilty of bad habits like using the bar of soap as 'facewash.' If you need a good reason to use quality men's skincare, it's so you can keep those beard compliments coming. Here's another reason…

Three men's skincare products does the job: cleanser, moisturiser and eye serum.

Stay with us, guys. Because your partner will love the way your face (and beard) looks after using men's skincare.

Avoid irritation, dryness & acne with men's skincare.

While facial hair gives a certain laid-back look, it's not as low-maintenance as you might think. If you've noticed itchiness, dry skin or pimples around your beard, don't reach for the trimmer. This area just needs a little extra love following a men's skincare routine.
Say goodbye to bumps, redness and ingrown hairs.

Start your men's skincare set with a double-cleansing face wash. Circle this light foam all over your face, particularly in your beard area. Then, once you add water, it'll turn into a soft, milky lather. This two-step process removes impurities (and crumbs) from your beard plus softens your upper cheeks and forehead. If you work outside, this part of your men's skincare practice is critical.

Your beard is your pride and joy, so don't forget to moisturise it… and what's underneath it.

This is a non-negotiable in a men's skincare routine, beard or no beard. Use a day and night cream to hydrate your entire face, especially under the beard. It'll keep the hair in good condition, so it continues to grow. Plus, when you decide to shave it off, the skin underneath will have been taken care of.

While you might not worry too much about wrinkles and lines, your men's skincare routine will slow down the ageing process. Because we know, deep down, you don't want to look older than you are – just like us ladies.

The final step of the men's skincare regime is eye serum.

Yes, guys, that oil you put around your eyes. Given that men age first around their eyes, this miraculous little product will reduce those crow's feet (the lines around the far opening of the eye). It takes all of 15 seconds to do, so don't skip this men's skincare step.

Because guys, while you might think beards impress the ladies… it's all in the eyes.

You can still do all the things that you love to do. Drink beer, watch footy and cook a mean BBQ… starting and ending each day with your men's skincare routine.