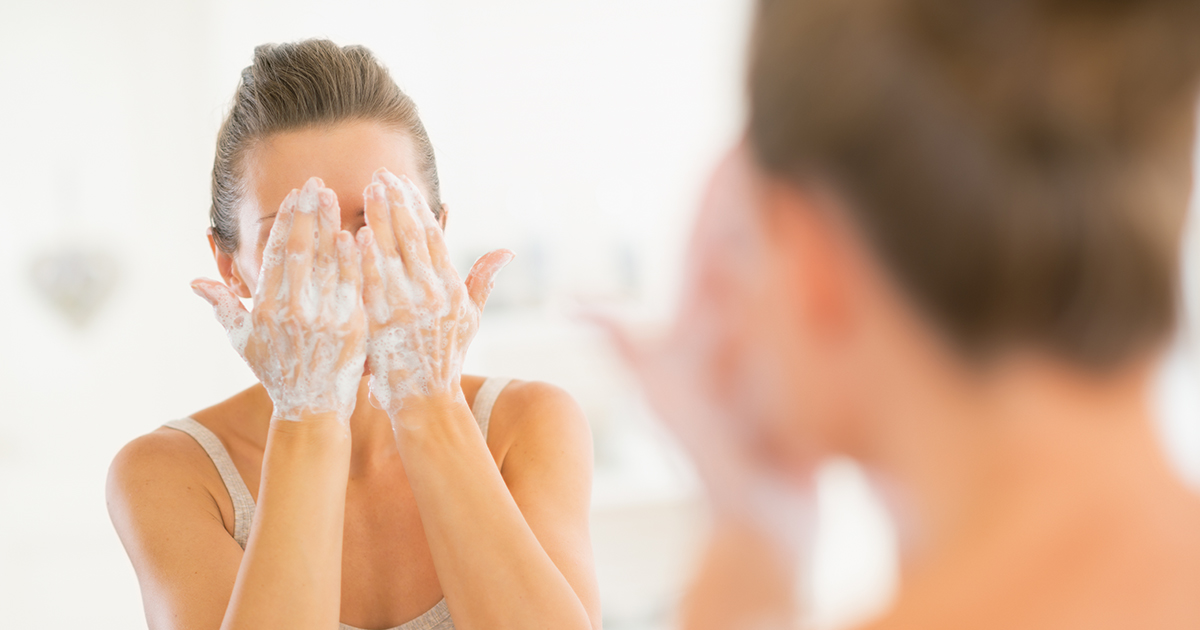 Morning and night, yes but do you cleanse during these times?

Are you a gym junkie? Do you wear sunscreen every day? We hope so. Even if you're religiously following your face wash 'morning and night 'routine, there are other situations where cleansing is good for the skin.

Four face-wash essential situations come to mind.

#1: After your workout

For all your inspiring women who go to the gym regularly, using a face wash to remove the sweat will unclog your pores. Whether you're pumping weights or running a 10K, make sure you reach for the face wash once you get home. If you've been outdoors walking, hiking or cycling, a face wash will get the dirt, debris and sweat off.

#2: Before a flight

Another instance where a face wash comes in handy is before a flight. Have you ever walked off of a long flight and noticed your skin is dry and yucky? This is because airplane cabins have extremely dry air, which makes your skin drier. So, while that tropical holiday does wonders for the complexion, the plane ride there (and back) won't.

Make sure you board both flights having used face wash, so your skin is clean. Avoid wearing makeup and go all-natural. Before your trip, head to the store and buy a small bottle to put your face wash in to cleanse mid-air. A good face wash will pre-empt your skin for that holiday glow.

#3: Pre-makeup

If you're in a rush, it's tempting to just re-apply your makeup. But, by adding product on a product, you won't just risk clogging your pores. It'll also give you this cakey, uneven look. By using a face wash and working with a 'blank canvas', you'll get a better result with your makeup. Don't forget to follow up your face wash with a moisturiser and see how refreshed you look.

#4: After outdoor activities

We've mentioned before how important it is to wear sunscreen, even on a cloudy day. If you've been running errands all morning and have returned home at lunchtime, it's a great idea to clean pollutants and oil off with a face wash. Otherwise, you're not going to use the face wash until right before bed. That's a long time for that oil, debris and pollutants to build up, affecting your skin.

If you're looking for a face wash that both deeply cleanses and hydrates, you're going to love Neora's Botanical solution. It's the only cleanser in our line because we've perfected it in the one product.

Want to try it? You can under our 30-day money guarantee program. Just in time for summer.